The Double Purple Hollyhock
When it comes to beautiful flowers, one of the most popular choices is double purple hollyhock (Alcea rosea). These stunning and unique flowers are a great addition to any garden and can provide a beautiful display of color throughout the summer months. The good news is that double purple hollyhock care is easy and straightforward, meaning anyone can enjoy these lovely blooms.
Care Guide
Here's a step-by-step guide to help you get the most out of your Double Purple Hollyhock.
1. Plant your Double Purple Hollyhock in a sunny location with well-draining soil. Rich, loamy soils are best, but they'll grow in almost any soil type as long as it's not overly soggy.
2. Once planted, water your Double Purple Hollyhock only when the soil is dry and provide plenty of water during periods of drought.
3. Fertilize your Double Purple Hollyhock every four to six weeks during the growing season with a balanced fertilizer.
4. Cut back the stems of your Double Purple Hollyhock in late autumn when the flowering season is over. This will help to keep them from becoming too tall and unruly.
5. Mulch around the base of your Double Purple Hollyhock in late winter to help keep the soil cool and moist.
6. If your Double Purple Hollyhock becomes too tall, you can trim it back in late spring to keep it under control.
7. To ensure the health of your Double Purple Hollyhock, remove any diseased or dead leaves throughout the growing season.
With just a few easy steps, you can keep your Double Purple Hollyhock looking beautiful and thriving all season long.
Looking for Other Care Guides? Try These Out!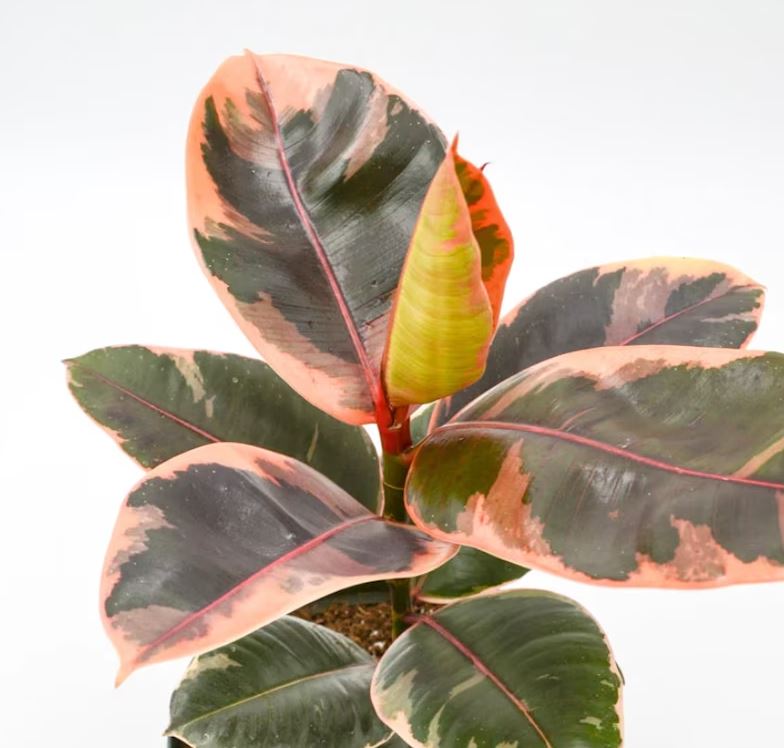 Welcome to the Strawberry Rubber Tree Guide Explore Strawberry Variegated Rubber Tree The Ficus elastica…
Any Questions or Concerns?
If you are still having trouble with your plant, feel free to message on the shop you have purchased from or email us at [email protected] We'll be happy to help!