Flame Grass (Miscanthus Purpurascens) is a popular, fast growing plant and sought after because it has outstanding beauty.
This Ornamental Grass can be grown in zones 4-9. (USDA Grow Map)
It looks like normal grass but watch out in late summer because it turns from a green color to a red color. The leaves first turn yellow-orange and then amber-red. It's an amazing transformation.
At the top of the grass a tassel of powdery white plumes highlight the red color well. Outstanding landscaping specimen.
The grass clumps and does not run which is good for invasion. It is easy to maintain after it is established.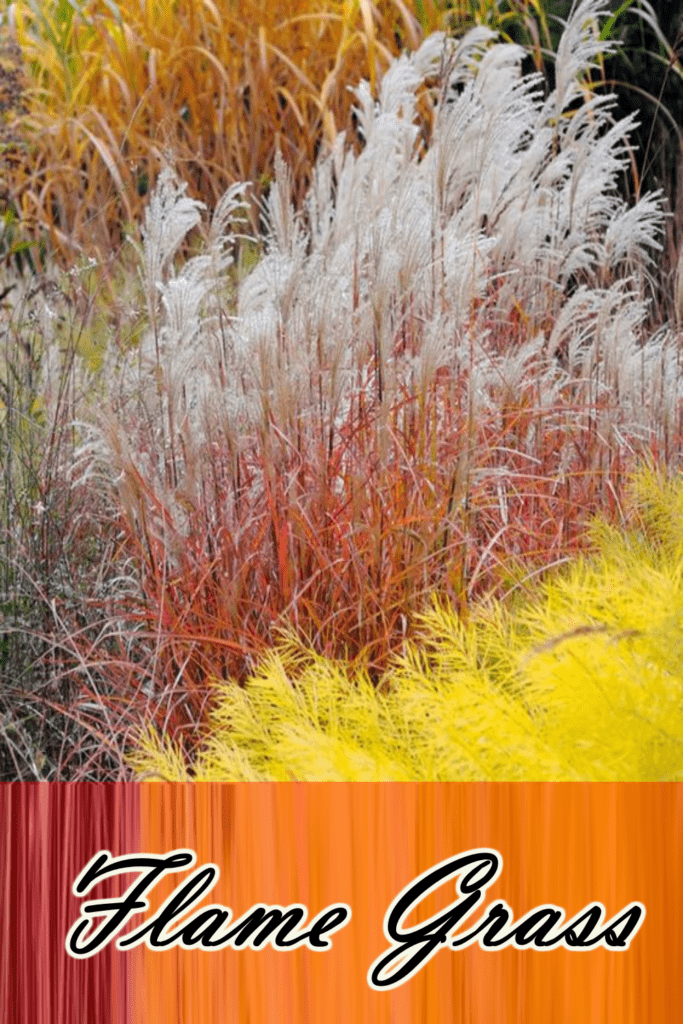 Flame Grass is an excellent background plant to your perennial garden because it can be used to accent your landscape. Grows 3-4′ tall with flower plumes 5-6′. Plant 15-24" apart.
If you are in love with this Grass because it is beautiful and would like to buy it from a nursery! Here you go!! Click Here.
Plant Description: A clump forming ornamental grass. The grass blades are tinged with red. They turn to a brilliant red-orange in the fall. Silvery seedheads appear in late summer turning to tan in the fall.
It is adaptable to different climates but has the ability to thrive in any soil. It prefers regular watering.
Question: Is Miscanthus Purpurascens invasive?
Flame grass is not invasive because it clumps. Also, the seed is hard to grow. Three additional characteristics make this a unique plant: first; it is adaptable to cold climates; second, the plant is a Non-invasive because it does not produce fertile seeds; third, Autumn or Flame grass is naturally small and not a dwarf enjoying a bit more moisture.
What a Beauty! An Ornamental Grass with Pop!!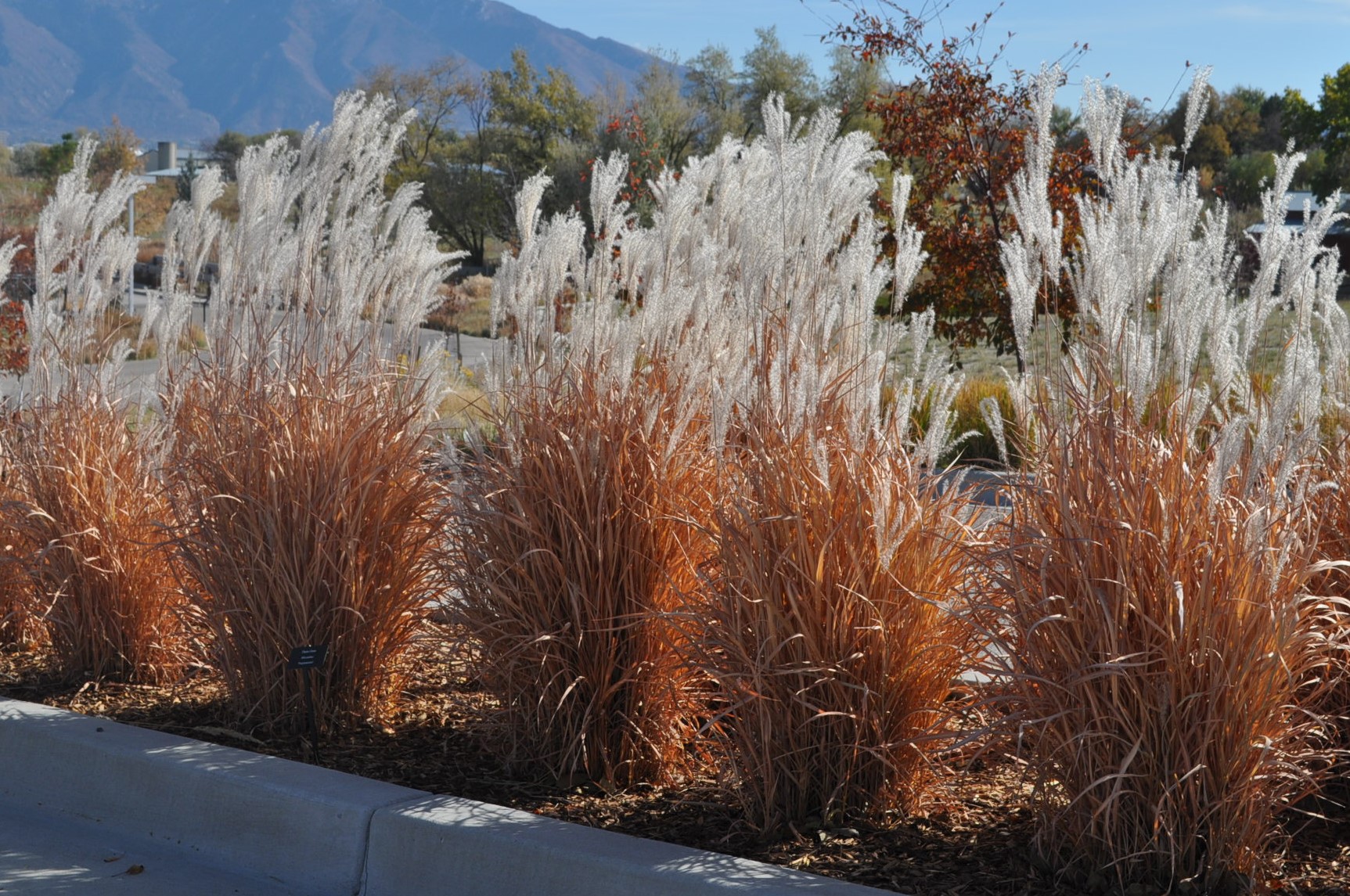 How to Plant Flame Grass
Planting Directions:
Set at the same level it is growing at in the container but pack the soil firm. Water in thoroughly. Do not plant in a site that experiences standing water in winter.
Cut back the foliage in late winter or early spring. Early spring growing Flame Grass, you might amend the soil if you have heavy clay soil. If you have a good garden soil, you might just amend it with compost or composted manure.
Also, pairs well with late flowering sedums, Knock Out roses, and colorful coneflowers
Special features:
Cut flower but Deer resistant. Dried flower but Drought tolerant. Easy care but Foliage interest. Heat tolerant but Multi-seasonal interest also Winter interest.
The feathery white seed heads appear in August and are showy and persist throughout the winter months. If you want a fun addition to the winter landscape do not cut back the foliage until Spring.
This ornamental grass likes full sun and prefers well-drained soils.
Autumn Flame is not small. The leaves grow to 4′ feet but the silky plumes grow another 2′ feet tall.
Look at the way the green grass transitions to the beautiful autumn blaze!