Orchids are beautiful and delicate flowers that can be a rewarding addition to any home garden. Here are a few tips for taking care of orchids:
Water your orchids regularly, but make sure to allow the soil to dry out slightly between waterings. Overwatering can lead to root rot, which can be deadly for your plant.
Orchid care requires a well-draining soil mix specifically formulated for orchids. This will help prevent excess moisture from accumulating around the roots.
Place your orchids in a location with bright, indirect light. Direct sunlight can scorch the leaves, while too little light will prevent the plant from blooming.
Fertilize your orchids with a balanced orchid fertilize every two to four weeks during the growing season. Be sure to follow the instructions on the label, as over-fertilizing can be harmful to your plant.
Repot your orchids every two to three years, or when the roots start to become overcrowded in the pot for the best orchid care. Use a pot that is only slightly larger than the current one, and be sure to use a fresh orchid potting mix.
By following these basic care tips, you can help ensure that your orchids stay healthy and beautiful for years to come.
Orchids are tropical plants that typically grow in the understory of rainforests, where they receive dappled light rather than direct sunlight. When grown indoors, it is important to replicate this type of lighting by placing your orchids in a location with bright, indirect light.
You can prevent the leaves from getting scorched by direct sunlight to allow the plant to bloom.
Additional Orchid Care Tips:
Caring for orchids requires a sufficient amount of light in order to photosynthesize and produce energy. If an orchid is not getting enough light, it may struggle to grow and may not produce flowers.
However, it is important to not place your orchids in a location with too much direct sunlight, as this can lead to leaf burn and other problems.
In general, orchids do best in a location where they will receive bright, indirect light for most of the day. This might be near a east- or west-facing window, or in a room with skylights or a glass ceiling.
If you are unsure about the lighting conditions in your home, you can use a light meter to measure the intensity of the light in different locations. This will help you determine the best place to position your orchids.
This type of propagating requires you to know what a keiki is. This will help you identify new plants during orchid propagation.
An orchid keiki is a small plant that grows on an orchid stem. The word "keiki" is Hawaiian for "baby." An orchid keiki is essentially a baby orchid plant that is produced by the parent plant. It can grow into a full-sized orchid plant if it is nurtured properly.
Orchid care of keikis that are developing from the node, use a paste to help feed the baby that it will live. "Keiki Paste" will give the young plant growth hormone to ensure it's survival.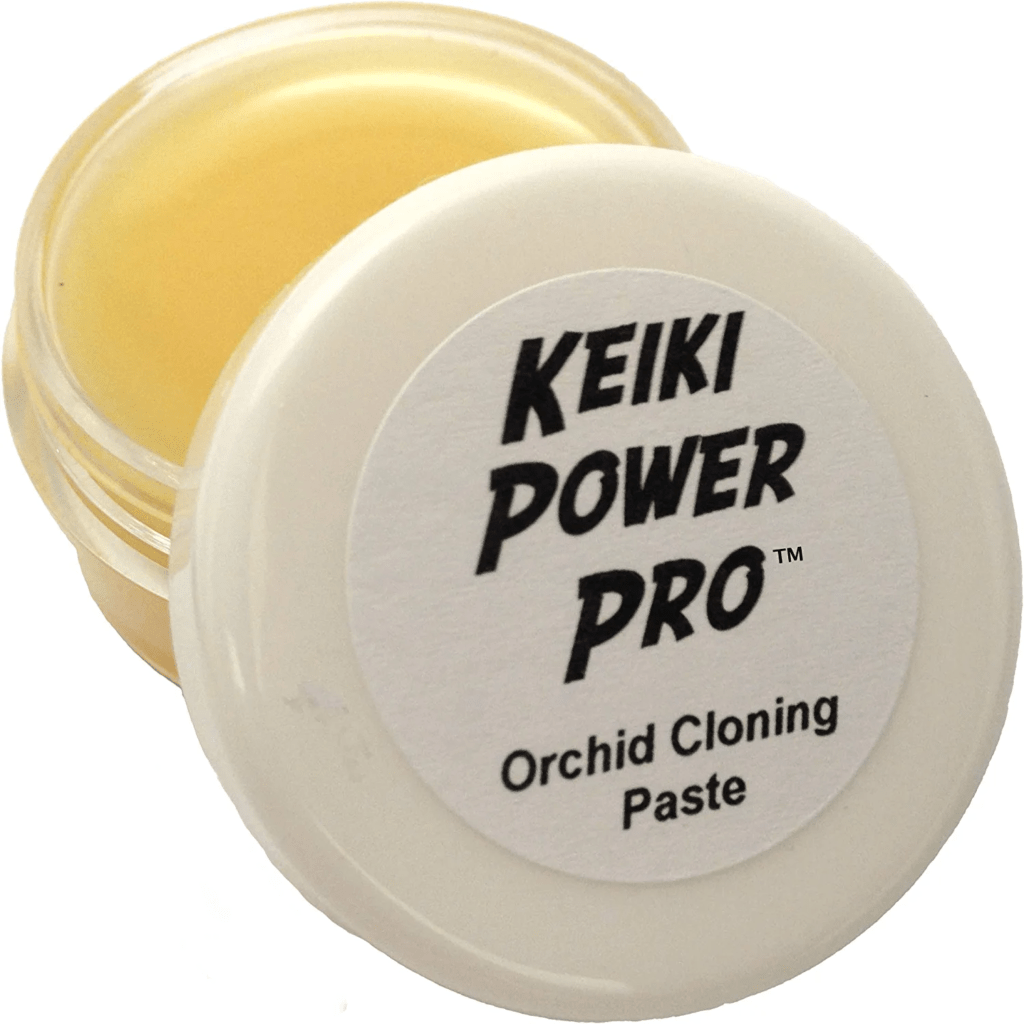 During orchid care you may notice a small growth on a node. Orchid keikis are often produced by certain species of orchids as a means of reproduction. They can be propagated by cuttings and grown into new plants, either for personal use or for sale.